Latest News
Hong Kong STP Media Event
8th December 2016 - Thanks to the Hong Kong STP for organizing this media event. Merry Christmas!
Hong Kong Eco Expo
26 October 2016 - Come check us out at the Hong Kong Eco Expo!
Hong Kong Gifts and Premium Fair
26th April 2016 - We're at the Hong Kong Gifts and Premium fair!
Come check us out at booth C43 in Hall 1D!
About Us
Our Mission
AiryPack's mission is to promote a new form of packaging manufacturing that is both environmentally sustainable and cost efficient to the users of our manufacturing process.
Our Passion
Our passion is to make good use of our environmentally sustainable packaging technology to not only reduce CO2 emissions but to lower costs as well. We aim to pave the way to a better environment for our children.
Technology
In today's eco-conscious society, the conventional packaging box has become socially irresponsible, unsustainable, and causes excessive wastage.
Airypack's patented 'Green' paper packaging solution is a cost effective, social responsible and sustainable technology, which helps to reduce waste.
Advantages over conventional stiff paper products
Contains less material

Uses little or no glue

Much lighter

Requires less energy to transport

More eco-friendly

Simple & easy pockets

Possible to ship flat

Reusable core
Conventional Packaging
Material
Stiff cardboard
100% surface glue
Process
Complex procedures
Time consuming
High wastage
Product
Shipped as-is
Heavy
Product
Difficult to dispose
Difficult to recycle
Airypack's Packaging
Material
Hollow material
Minimal glue usage
Process
Simple design
Minimal glue procedure
Low wastage
Product
Can be shipped flat
Light
Disposal
Easy to dispose
Easy to recycle
Labels and Awards
Hong Kong Awards for Environmental Excellence
Certificate of Merit 2013

HK Green Label Environmental Paper Packaging
Certificate 2015

Seoul Print Award
Award 2015
Good environmental policy is good economic policy.
— Bernie Sanders
Imagine a world that is lighter by half.
— Airypack
We're running the most dangerous experiment in history right now, which is to see how much carbon dioxide the atmosphere can handle before there is an environmental catastrophe.
— Elon Musk
Applications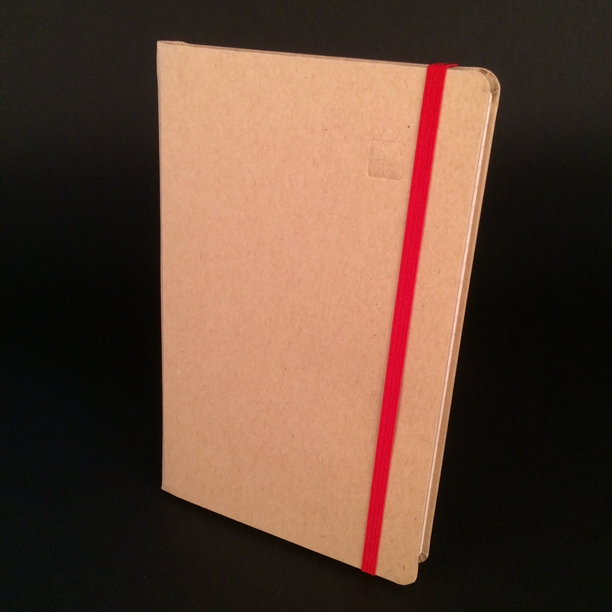 Hardcover books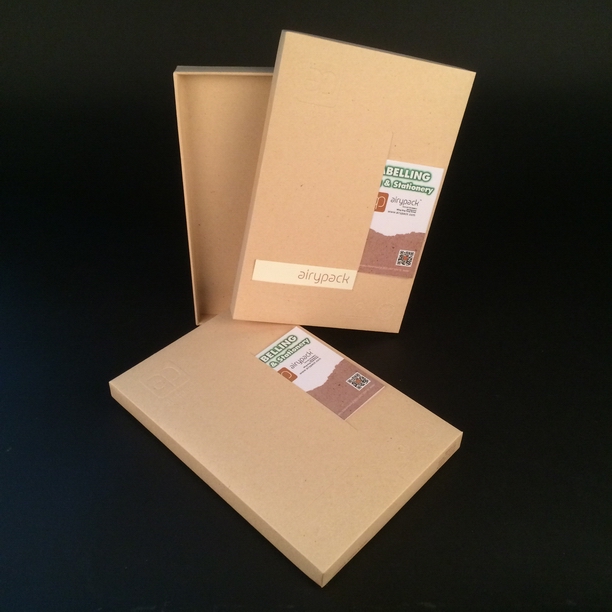 Packaging Boxes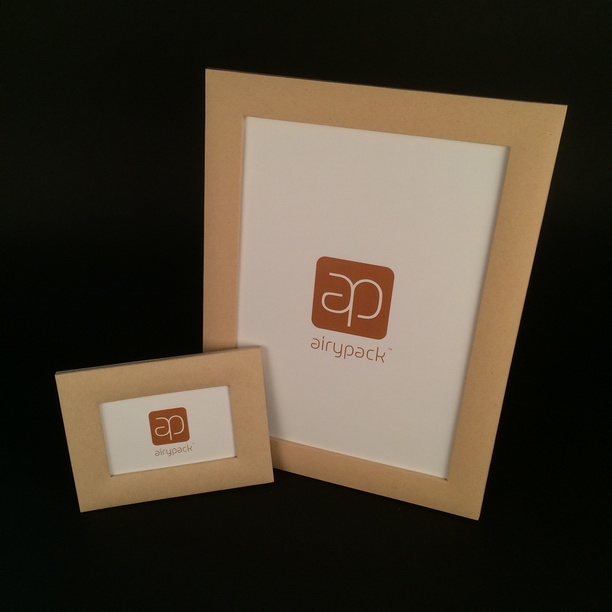 Frames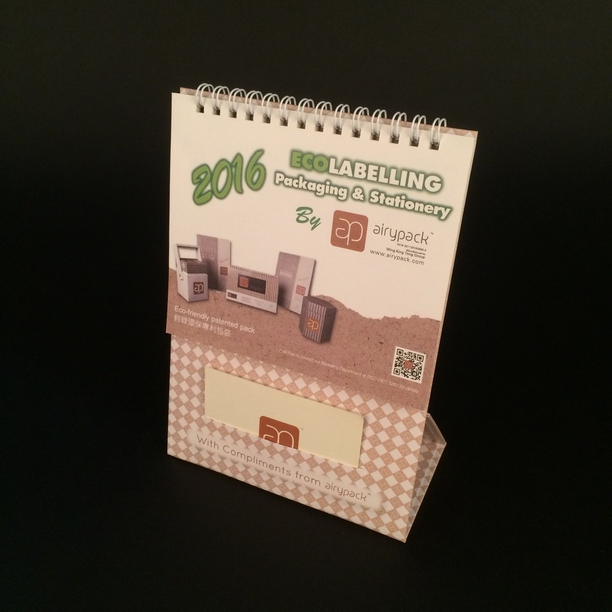 Desk calendar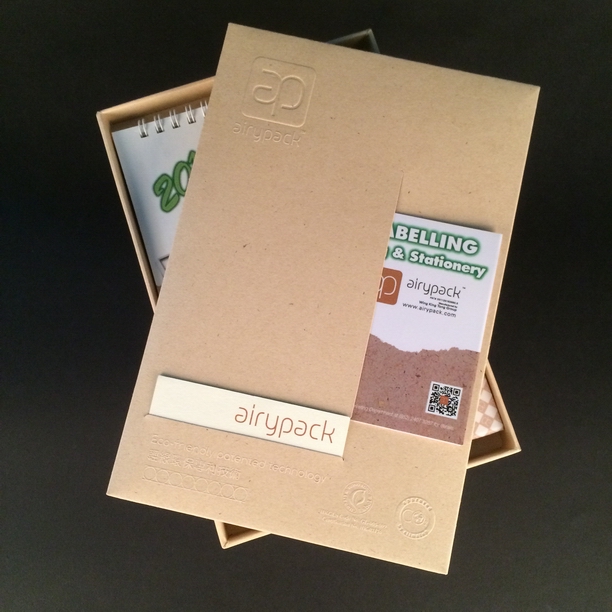 Promo sets
Gift set
Clients Showcase
Hong Kong Jockey Club mooncake box
Kee Wah Bakery 老大街 (Old Hong Kong) box for Ocean Park Hong Kong
Kee Wah Bakery 老大街 (Old Hong Kong) box for Ocean Park Hong Kong
Notes & Dabbles Whiskey Journey Limited Edition box
Notes & Dabbles Whiskey Journey Limited Edition box
Bank of China (BOC) Macau box and calendar set
Bank of China (BOX) Macau wall calendar
Hong Kong Jockey Club desk calendar
Peter Brock Commemorative Card Set
Comprehensive solution

From the design stage, to manufacturing, and finally to the delivery of the product

Licensing

Allow clients to apply our technology to their packages

Consultancy

Assist clients' manufacturers in troubleshooting the production of AiryPack packages to promote a smooth transition
Tel

(852) 2776 6994

Email

Fax

(852) 2408 0205